A fun and cultural half day safari tour of Bora Bora. Discover the authentic Tahitian welcoming and enjoy stunning lookouts with views you only see on postcards.
Safely circle the entire island in a 4×4 Landrover. Your professional and experienced guide will tell you all about the legends of the island. He will also take you to meet local people on their private property and taste seasonal fruits from their plantation!
Learn about the history of the American GI cannons from WWII, while enjoying a view of Maupiti island and Teavanui; the only ocean pass of Bora Bora.

Let the mamas teach you how to create a sarong during a pareo demonstration.

Meet a local family and taste fresh coconut water, with a fruit buffet from their plantation.

Discover vanilla plants and land crabs during this Bora Bora safari.

Capture a perfect view of Matira beach, the only beach on the island.

Take a picture in front of the famous Bloody Mary's restaurant like a VIP.

Relax at an exclusive viewpoint in the village of Anau. Our Bora Bora safari tour will take you to the sacred stone of Hiro the warrior. This is the most amazing viewpoint on the island.

Visit and feel the ancestral energy of the Marae, a Tahitian temple.
Exclusive in Bora Bora
Discover places you would never find on your own, or with anyone else in Bora Bora!
Bora Bora has many things to see and experience. Many things are available for everyone. A few unique spots are only accessible with Natura Discovery.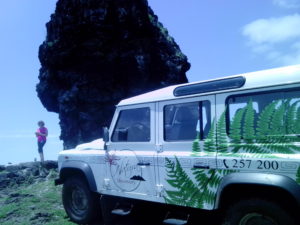 Hiro's rock. Our guide will tell you the legend of Hiro.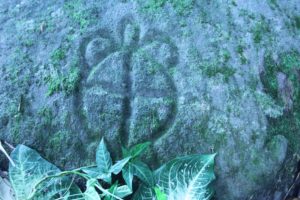 Ancient carvings in the rocks of the temples by the early Polynesians.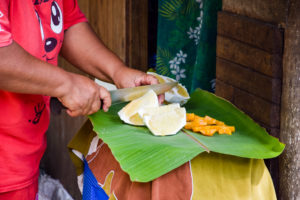 Fresh fruit, sun riped and straight from the tree.
The most comfortable safari tour in Bora Bora.
Natura Discovery offers the only 4×4 excursion with air conditioning.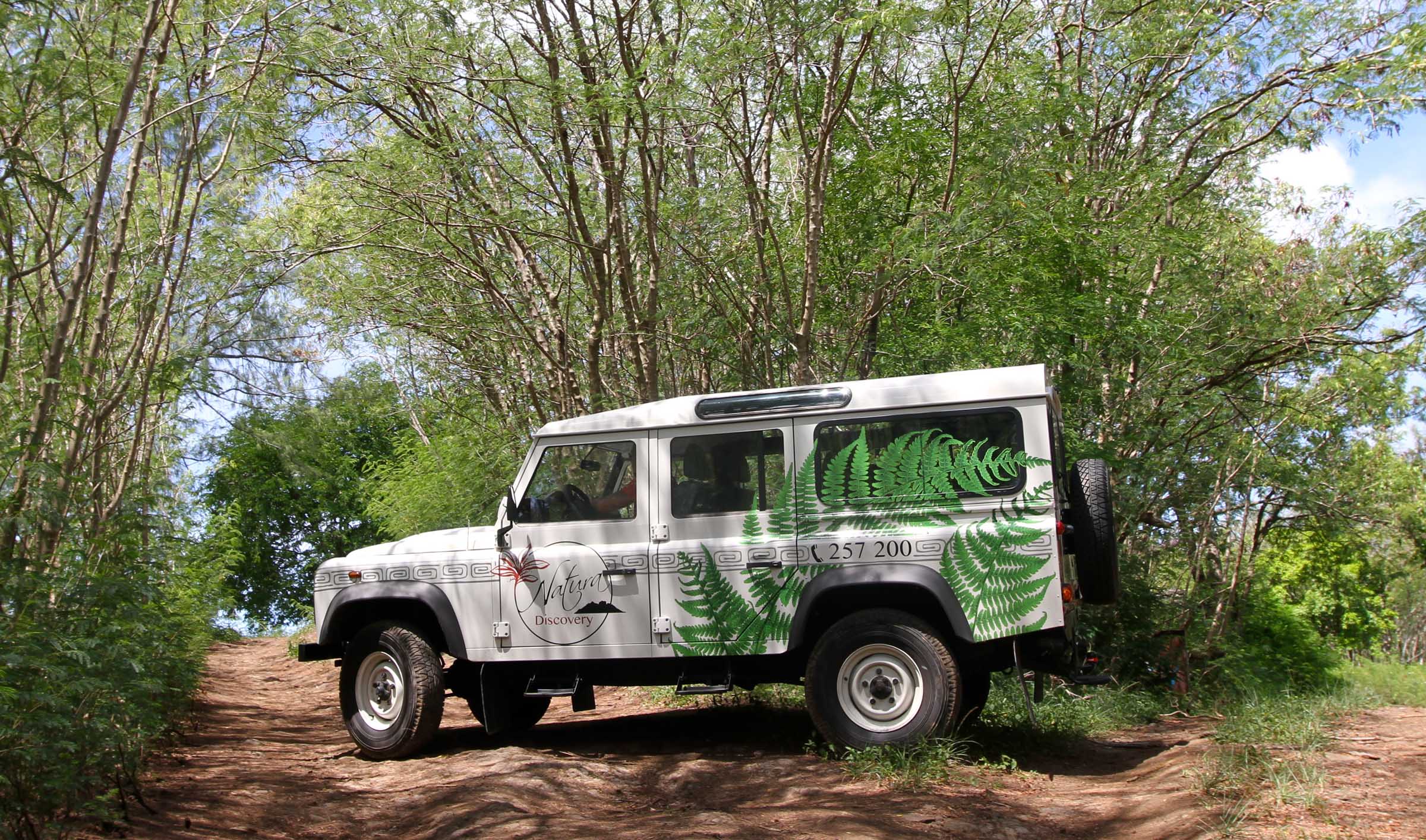 Land Rover with air conditioning
Comfortably explore the Pearl of the Pacific
Our closed Land Rover with air conditioning is ideal for those who are sensitive to the tropical temperatures and humidity. The availability is limited, so book quick and don't forget to request the air conditioned Land Rover in your message.
Shared tour with max. 8 people per car
Children 3 to 12 years old: half price
Children under 3 years old: free
Private Tour
Open landrover: max. 8 people
Airconditioned landrover: max. 4 people
Including Hinano beer and soft drinks
Regular + Romantic Sunset
Regular tour followed by a Romantic Sunset Tour:
Enjoy the sunset with champagne and intimate live music